about us
Since opening its first store in Burton-upon-Trent in 1990, Poundland has built a network of over 900 stores in the UK and the Republic of Ireland, offering top brands and great quality own-brand products, that provide customers with amazing value every day.
Nominated by Retail Week as Value Discounter of the Year 2019, it now has c.18,000 colleagues serving over seven million customers every week from Wick to Weymouth, Londonderry Lowestoft and Holyhead to Hastings.
Poundland offers thousands of quality products in store with over 1,000 well-known brands in shopping categories including fresh and frozen food, drinks, health and beauty, household, Pep&co Home, gardening, DIY, Pet, Stationery, Books, DVDs and Toys. Around nine in ten items at Poundland are available at its original £1 price point. Over the last 12 months, it has built out new ranges by introducing items from 50p up to £10 underpinned by the same philosophy of simplicity and amazing value.
Poundland also trades internationally through the Dealz brand with a building store base in both Poland and Spain. Within the UK it has also rolled out its fashion brand PEP&CO to approximately 300 of its larger stores. PEP&CO offers customers a full range of women's, men's and kids' fashion and bringing a new style to Poundland with simple low pricing on family fashion that's hard to find on local high streets. PEP&CO was nominated in the 2019 Retail Week Awards as Private Label of The Year.
Poundland  is pressing ahead with a £25 million transformation programme launched in July 2020, including new store openings and relocations, store revamps and investment in its chilled and frozen food distribution network following the 2020 acquisition of Fultons Foods.
Poundland has created more than 400 new jobs in the current financial year and expects to create at least 250 more by the end of 2021.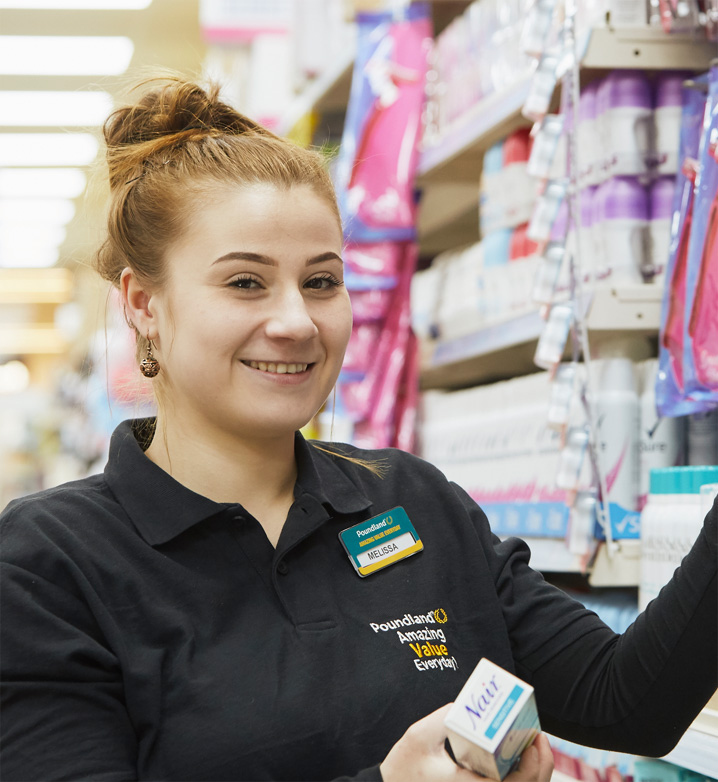 Introducing the
Poundland Foundation
Since it was founded in 1990, Poundland, and its customers, have a long and proud history of giving back to communities. And because Poundland's always cared about its responsibilities to the neighbourhoods it serves, it's raised millions of pounds through charity partnerships to do what it can for those who need a helping hand. But it's now time to do even more.
The Poundland Foundation brings together all Poundland's charitable activity, including generous donations from customers, inspirational fundraising by colleagues, and support from suppliers.
We're proud to support our three charity partners: Make A wish UK, Tommy's and Whizz Kidz and a variety of smaller charities and organisations working hard to make a difference in their communities.
Find out more at Poundland Foundation.
PR Awards 2019
Valentine's Day Bling Ring
The Beauty Awards 2019 with ASOS
Shortlisted for #6 Range
Retail Week Awards 2019
Nominated for Private Label of the year
Nominated by Retail Week
As Value Discount Retailer of the year 2018
CXI Awards
Dealz won Best for Value Award