putting the
passion into fashion…
Pep&Co is one of the fastest growing fashion and retail brands. Having opened our first stores in 2015 we now have around 300 Shop in shop departments within our Sister company Poundland. Being in collaboration with Poundland has unlocked even more opportunities, closer associations with the group businesses and expansion.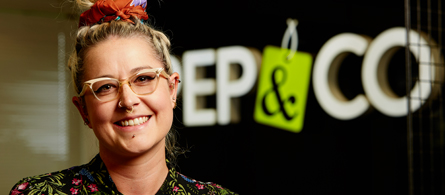 welcome to watford
Our Head Office in Watford is where great ideas are born! It is here that we have a vibrant and can-do team, who specializes in the clothing area of our business. We have expertise in sourcing, buying, design, merchandising and quality, assuring that our product is on point and on trend. This passionate and dynamic team strive to provide our customers; the best service, best fashion and best prices. We work closely with our colleagues in store and our Sister company Poundland to help drive the success of the business.
Working at our Head Office is an exciting chance to be at the centre of a fast paced company who value individual ideas and encourage everyone to get stuck in and work together to make Pep&Co a success.
benefits
We expect 100% from our team and they can expect nothing less in return! We value everyone and have a highly competitive package that recognizes the hard work our teams put in.
We offer our specialized teams:
Attractive salaries, Sales related and KPI bonus schemes, generous employee discounts in our own and other group companies, 28 days Annual holiday (including Bank Holidays) (retail)
33 days (including Bank Holidays) for Head Office
My Staff shop providing generous discounts (High street stores, restaurants, cinemas, flights etc)
Access to the Retail Trust ERP scheme
search & apply